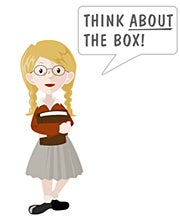 You may remember the strangely ambiguous "My World" posters placed around campus last year. (What was that about?)

Now the secret is out: thousands of ASU students volunteered to solve the mystery, and, as reported by the Associated Press in the New York Times, two thousand of those students were selected to join Google's Trusted Tester program to test Lively, Google's new interactive virtual environment. The students were asked to use the alpha version of Lively and to provide feedback.

For more information about Lively and ASU's collaboration with Google, see
"Google Ventures into Virtual Reality with 'Lively'" from the New York Times Business section, and Kari Barlow's blog post, "3D Social Networking for REAL Life".

But that's only part of the news...

ASU is excited to present My World powered by Lively, a virtual environment that enables members of the ASU community to interact with one another and other Web users in real time and in 3D.

My World at ASU isn't just seriously fun - it's also a fun way to pursue serious ideas. In the beginning, it will support several educational initiatives, including advanced placement (AP) instruction and virtual study halls for subjects like English and math.

For instance, ASU will use Lively by Google to offer Calculus instruction to students preparing for the College Board's Calculus AP exam, with more virtual-world advanced placement courses available in the future. You can learn more about the planned My World AP Calculus course at http://whatscool.asu.edu.

Can you imagine the ways that education and research could flower in a virtual world? We want your ideas. Think about the box.